EBPS 2021 5K walk-bike-skeeler-run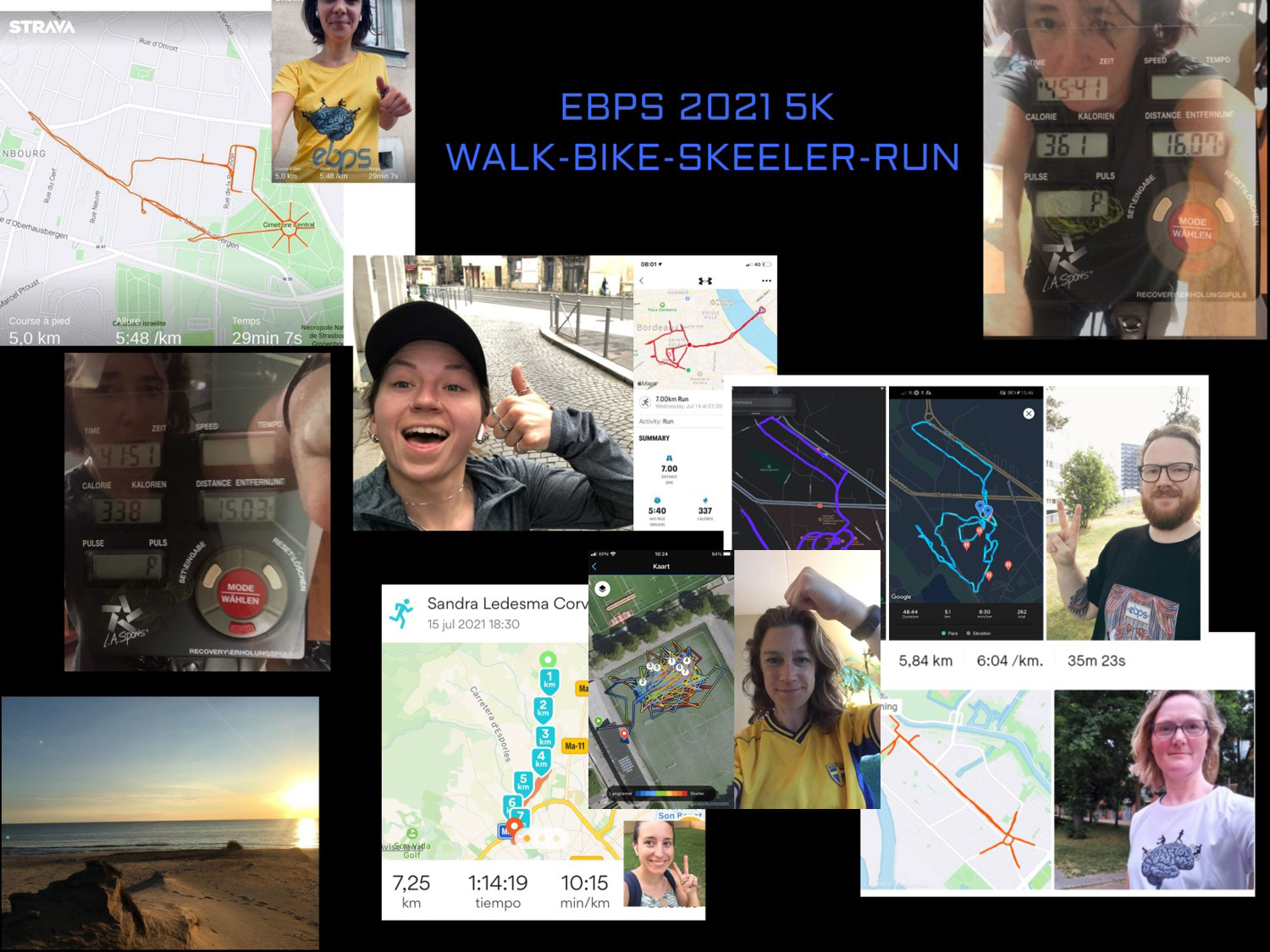 Dear colleagues and friends,
Are you also tired of sitting at home, in front of your screen for almost every work- and social related contact? We got the solution! Join us for our EBPS 5K walk-bike-skeeler-run. And to add a bit of fun, we would challenge you to create a unique and creative EBPS-minded GPS drawing!
The idea is as follows:
You can decide to walk, bike, skeeler or run before or after the meeting, whichever works best for you and your time zone and as many times as you like. Decide in advance about your route, such that you create the most beautiful GPS drawing, EBPS style.
We have set up a webshop where you can purchase a t-shirt or a sticker in EBPS 2021 style. Purchasing any of this is optional of course. We did our best to give you some really cool options so that there will hopefully be something that you will really like. Otherwise you can always design your own shirt . Please wear the t-shirt or use the sticker on your shirt during your 5K walk, bikeride, skeelerride or run!
Use your favourite GPS app (such as RunKeeper, Strava, Nike+, Runtastic, Samsung Health, Google Fit) to track and store your activity. After you have completed your 5K, you can upload your GPS drawing with a selfie to your myEBPS area (5K photo uploads section), and share your drawing + selfie through twitter, Instagram, LinkedIn.
From the pictures uploaded to the EBPS website, we will select - and reward - the top 3 GPS drawings. Moreover, we will compose a collage of all your pictures that we will share at the end of the meeting and through the EBPS website.
We hope that many of you will join in on this event, and we of course very much look forward to welcoming you for the EBPS meeting!
On behalf of the Organising Committee,
Heidi Lesscher
Social Program Chair